We are a Peruvian pharmaceutical laboratory dedicated since 1986 to manufacturing quality medicines for human health.
To guarantee the quality of our medicines and their storage, we maintain our liquid and semi-solid plants with Good Manufacturing Practices (GMP) and Good Laboratory Practices (GLP) certifications granted by DIGEMID.
Our production plant is located in Los Olivos, Lima and from there we distribute our medicines throughout the country.
Our role in humanity is to preserve and improve people's health by manufacturing medicines that provide well-being and quality of life.
Therefore, we do everything with the patient's well-being in mind.
Vestibulum nec lacus vel sapien blandit blandit id id urna. Nulla sed venenatis sapien. Praesent vel orci a risus fringilla scelerisque nec a nunc. Cras blandit ante leo, vel mollis nisi lobortis ac. Nam fermentum suscipit velit at scelerisque.
We dream of seeing patients of all conditions with the same possibility of accessing quality, safe and effective medicines produced locally, providing high-level work, contributing not only to improving the quality of life but also to the development of the country.
We work daily to help make that dream come true.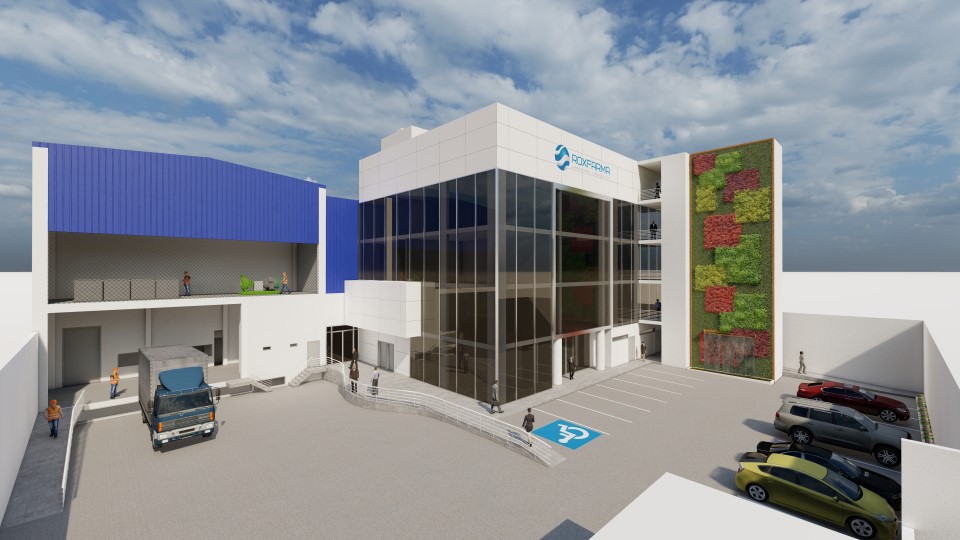 Increase the Performance of our Mission
In this year 2021 we have started the construction of our new plant for the production of solid, liquid and semi-solid medicines to improve the efficiency of our operations and expand the variety of medicines that benefit the population.
Our new production plant is being built in Lurín, south of Lima.
We live Roxfarma always trying to harmonize 3 values in all our actions. The behavior and performance of our workers is guided by them:
Take care of our behavioral health.
Take care of our economic health.
Take care of our emotional health.
Nuestra dinámica de valores es el cimiento para quienes consideramos nuestros 6 pilares: